How We…Transition Our Wardrobes!
Happy Wednesday everyone!
I am excited to link up with Erika and Shay where we discuss how we manage certain areas of our life. Today's topic is transitioning our wardrobes!
To put it nicely, Texas happens to be a very bipolar state. I can go from shivering my buns off one hour to wanting to strip down because it's so humid. Currently, the temperature is starting to level off and slowly warming up. 
Here are general ways I have been transitioning my wardrobe this summer:
Switching Up My Shoe Game
During the fall and winter, I live in knee high boots or fuzzy slippers around the house. I have a consistent pair of gray booties I wear year round. Since I work in a school district, I need practical shoes. Wedges are hard for me to maneuver when I'm working with children.
Last week, I posted about my TOMS collection and how many of the pairs of wedges are perfect for spring/summer! I try to wear them out to dinner during the summer, to family events, church, or special occasions.
Side note: I actually have another pair of wedges I forgot about! How could I have forgotten about my leopard print booties?! They'll make a grand entrance in fall 🙂
These neutral flats/espadrilles are also on my spring/summer shoe rotation. Both pairs are from Ross but I purchased them a year apart.
Despite the funky tan-lines, I often wear Chacos during the summer. I like this particular style (and color!)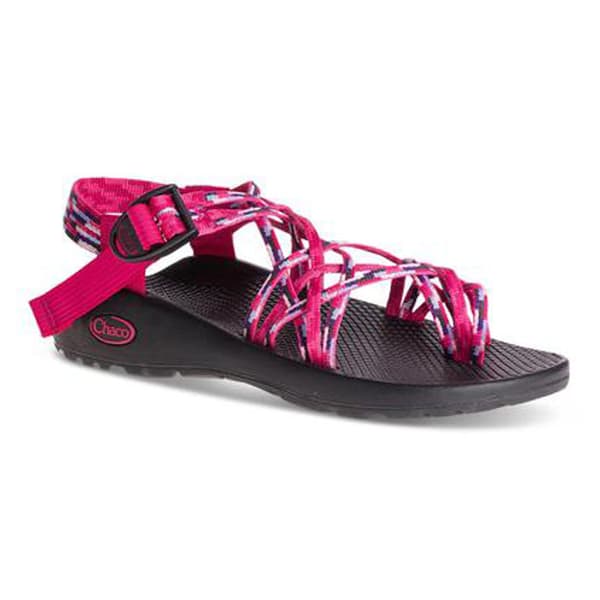 ---
Flower Power
I have been loading up on floral tops because they scream spring and summer and make me feel happy and cheerful. Below are what I've purchased this season along with the location and price (if I remembered). Many of them are acually long-sleeved but I work inside and half of the time it's quite cold! With regards to the Old Navy tops, I was unable to find them online (bought them on clearance) but I found a short-sleeve version of the blue tunic top.
---
Add a Little Scarf Flair
Some days, I will wear plain colored tops but style it with a fun scarf! My favorite place to find scarves is at Charming Charlie! Here are some of my favorite scarves:
---
All the Colored Pants
I happen to love jeggings or colored jeans. In college, I literally bought a rainbow of jeggings from Walmart because the prices were so good. About 3-4 pairs are still with me today and I rotate my floral tops or any type of tunic top with them. I also bought a pair of white pants this year from Burlington and have been wearing them with the tops shown above.
This past weekend, I swung by Walmart to see what was in stock. They had a lot of options from $9-$12!
For shorts, I'll go by Old Navy and purchase a few pairs of twill shorts.
Probably should mention that I live in twill shorts and Nike Mesh Shorts during the summer.
---
Pendant for a "Pop"
This year, I received two Kendra Scott Rayne necklaces as gifts. The white one was a Christmas gift from Shay and the turquoise one was from my parents. During my birthday month, I purchased the pink Rayne necklace. I also have this lovely necklace from my brother and sister-in-law and a turquoise pendant from Shay's late grandmother. I love the beads and the colors of both of these pieces.  
These are some of my favorite bracelets 🙂
---
When I Just Can't Even
I just showed you all of my nice spring/summer options. Let's be real for a moment. I work for a school district so when I'm off for the summer, it's all about wearing T-shirts, Nike Mesh Shorts, and my Chaco's. I'm lazy. I'm a slob. I need a mental break.
When it's hot, I hibernate. I get hot, sweat, flush VERY easily and no one wants to see back sprinkles in a cute tank top. I don't really go to the pool much because I don't have a local pool and don't like swimsuits that much.  Weird, yes. Plus, if I'm handling the dogs, no one wants to see the girls hanging out! #ithashappened
If I do buy a swimsuit (which is RARE), I opt for a sporty looking top with a swim skirt. Because that extra ruffle makes ALL the difference 😛
Here is one I do like from Kohl's: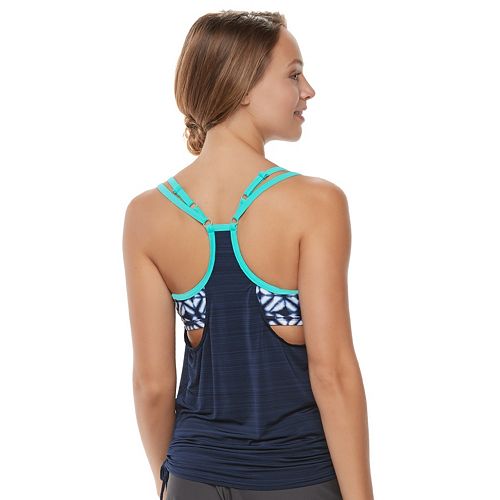 Well that's about all the summer/spring fashion I've got!
Going Into Hibernation Mode,
---
---