How We Do Desserts
Hi everyone!
It is time for another installment of "How We Do" in relation to food. So far, I've addressed the following topics:
How We Do Eating at Someone's House
---
Today, it's about your favorite and my favorite thing…DESSERT! This sums up my current situation with dessert: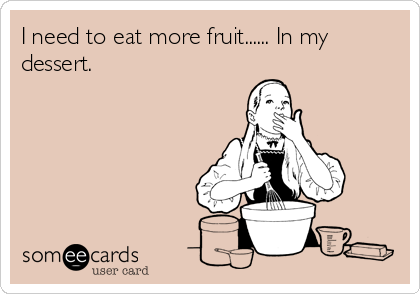 Corn syrup and gluten/dairy sadly lurk in most desserts so this can be very tricky for two people with major sweet tooths. But we have been able to discover some of the most delicious desserts to meet our needs.
Dessert for us can be loosely divided into two categories: how we do dessert at home and also when it's a special occasion, especially a birthday party.
---
Dessert At Home for Shay
Shay goes through waves where he likes sugar and then waves where he does not. During the holiday season, you will likely find some sort of candy in our home. Candy is a popular stocking stuffer. Close relatives know what type of candy Shay enjoys and which kinds are safe. With regards to Halloween, no kids really come to our home (we're pretty low key on Halloween anyway) so I avoid purchasing Halloween candy altogether. For Valentine's Day, I may purchase Shay a little chocolatey something.
Aside from the holidays, Shay enjoys an occasional trip to Braum's (hamburger/ice cream/small grocery store chain in North Texas). Braum's also has pints of ice cream available for purchase and he loves their Peanut Butter Cup flavor. Sadly, we both cannot have Blue Bell ice cream so we usually end up buying certain flavors of Breyers or Dreyers. We have found some safe chocolate syrup which is an added bonus!
Shay also likes Pillsbury and Nestle Toll House slice and bake cookies. We have been able to find some treats at Trader Joe's that he enjoys. Some of his favorites are pictured below: 
Of course, I couldn't forget Lofthouse cookies which are available at most grocery stores. These are like crack!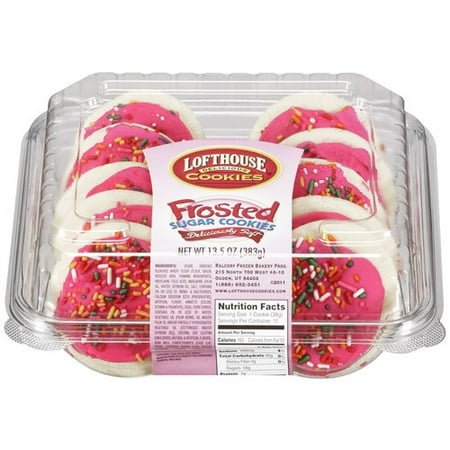 Dessert At Home for Me
If I can find something gluten free and dairy free, I'll probably like it! Though I try not to stock up on too many desserts at once, I am notorious for keeping a bar of dark chocolate in the freezer and pinching off a few squares to satisfy a craving. My mom is also on the look-out for gluten free items and will freeze things like gluten-free cookies and gingerbread for me. I also enjoy these black bean brownies and the following treats from Trader Joe's and my local grocery store:
---
Birthdays/Special Occasions
At our own wedding, our baker used only real sugar for the wedding cake and safe ice cream/root beer for our ice cream float bar. At other weddings, we typically stay away from the cake to be safe. Here's our pretty wedding cake! Two layers of lemon, one vanilla, and one chocolate with champagne buttercream 🙂
Many store-made desserts available at Costco or local grocery stores contain corn syrup. At holiday parties, these type of desserts are pretty prevalent, particularly pies, pastries, and brownies. Typically, I'll just bake something to share with the group.
For birthdays, we enjoy using some regular or gluten-free boxed cake mixes for cakes and always make the frosting from scratch. Over the past year or so, we have been on a bundt cake fix. We love Shay's 100 bundt cake variations and have created 13 versions so far! These have been very easy to make corn-syrup free and I'll tweak some of the recipes to even fit my needs (Fresh Blueberry Bundt Cake).
I highly recommend these bundt cakes! So far, I have baked the following flavors:
# 1 Chocolate Chip (the original)
# 13 Vanilla Bean Noel
# 15 Chocolate Gingerbread
# 30 Fresh Blueberry
# 38 Lemon
# 42 Dr. Pepper
# 52 Banana Nut
# 59 Pumpkin Spice Latte
# 61 Chocolate Spice
# 71 White Chocolate Raspberry
# 74 Chocolate Tres Leches
# 89 Root Beer
# 99 Rainbow
The Lemon and White Chocolate Raspberry ones are Shay's favorites. Seriously, they are all amazing and it's fun to pick out a cake for the birthday person that matches their personality and personal preferences.
---
So that's pretty much it! Dessert is fairly laid back for us and we have a handful of brands and recipes we consistently rely upon. Thanks for tuning in!
Let Us Eat Cake,
---
---