Friday Favorites 10.19.2018
Hi friends,
It's time to link up with Erika, Narci, and Andrea for Friday Favorites!!
I am so glad it's Friday. We have had a ton of rain which happened to occur right when I bought two new living room rugs. Definitely didn't have to worry about breaking them in!
Here are my favorite odds and ends from this week!
---
I found this fun rug from the At Home store for only $99! What a bargain! I love funky prints and especially love the colors in this rug. We plan to put our dinner table and chairs on top of the rug.
Tuesday, we celebrated Bosses Day at work. Here's a fun idea for you all to remember next time (if you have a boss!)! Hobby Lobby has 50% sales and a decent candle selection. Saturday, I went and purchased three that smelled pretty good. They have masculine smelling candles (if that even makes sense) so this would also be appropriate for a male boss. To the best of my ability, I wrapped up the candles with cellophane, curled ribbon, and presented them with a card that said "Work would STINK if you weren't our boss!" and then appropriately signed the card. These candles were a rich brown color so it also made a great fall gift as well.
I'm on a hunt to find an end table and also a piece of "media" furniture, AKA a place to hold all of our technological junk! Some of the items I found online are pricey which basically tempts me to go garage sale hunting to snag a $10 table and chalk paint it. Almost sounds like a better option! That being said, which ones do you all like???
I'm unsure if it is tall enough but I like the combination of rustic and industrial.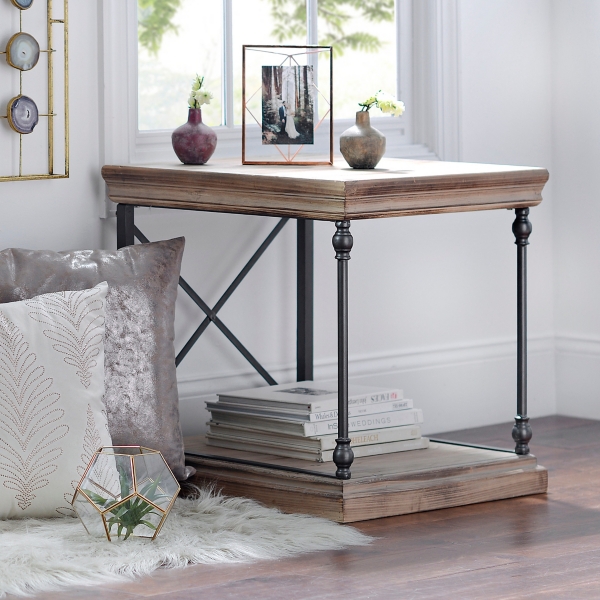 This one is round and looks almost too nice for my taste!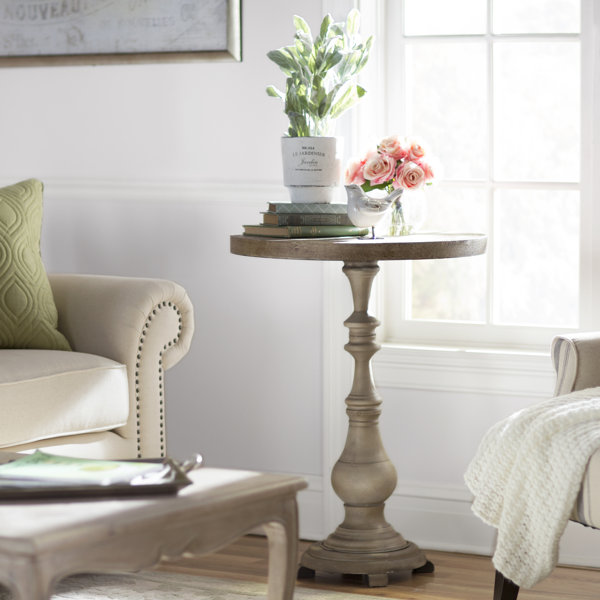 I like how there are glass doors in this media furniture piece but also open shelves to display picture frames and other decor.
Target features this TV stand in several different colors. The finish below gives it a nice, classic look.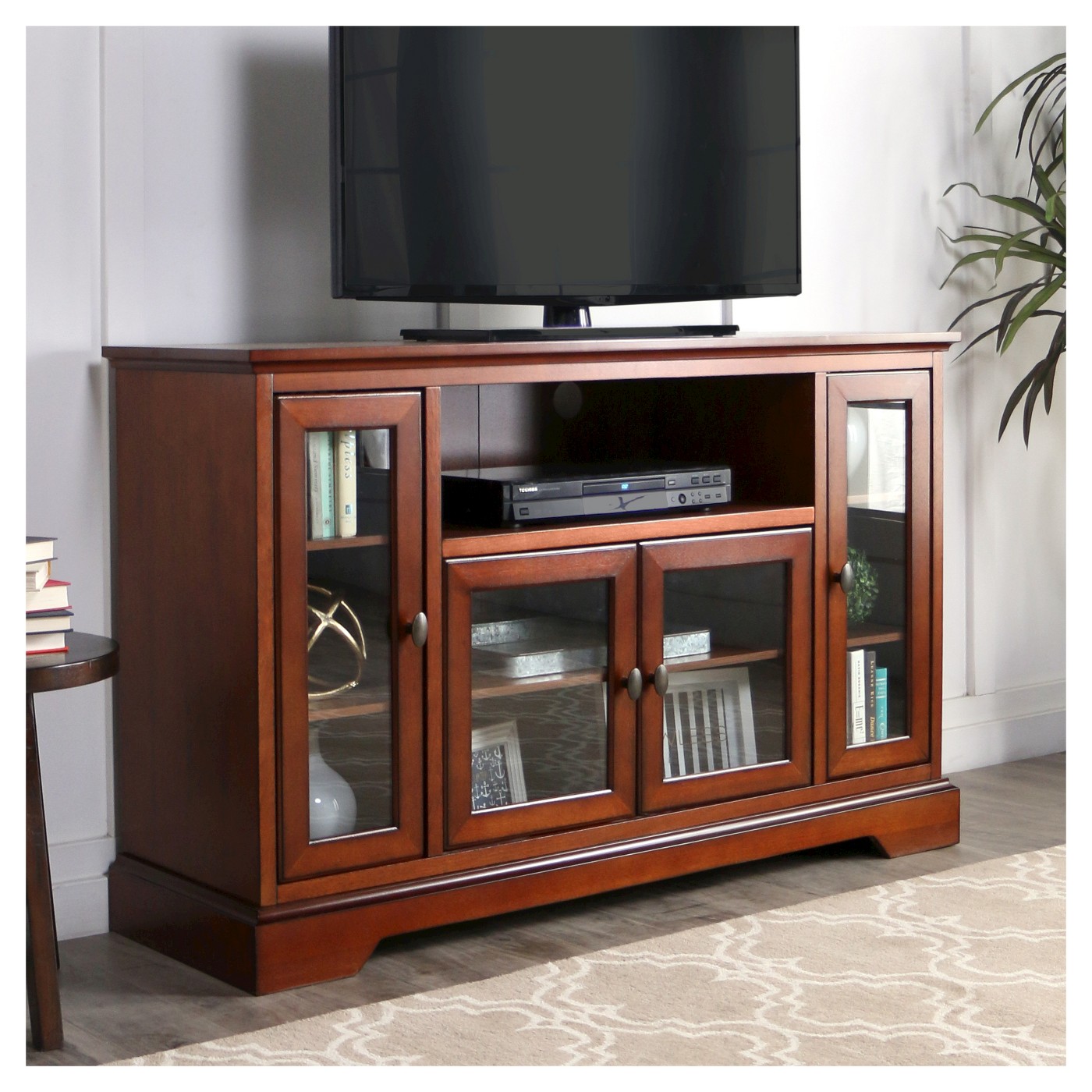 On the other hand, I love the raw wood look on this TV stand.
One of my last favorites is….
MEGHAN MARKLE AND PRINCE HARRY ARE HAVING A BABY!!!! THIS IS NOT A DRILL!!!
Somehow I had a feeling they would be making an announcement soon but I'm so thrilled for them! This video has been going around the Internet of them receiving affection from a little Australian boy. Harry is such a good sport to let the little boy mess with his beard! Meghan and Harry will make terrific parents no doubt!
On that sweet note, I hope you all have a wonderful weekend! I am going to see family in Houston so my next Crocktober Fest recipe will come later in the week!
---
---