How We…Do All Things Christmas!
Hey everyone! I'm linking up with Erika and Shay for our last "How We…Wednesday" link-up of the year. Today is an exciting topic of how we do all things Christmas! It is also my grandfather's 91st birthday and no one loves Christmas more than him!!! Happy Birthday Grand T!
Not going to lie…this post is a bit tough for me. I feel I am missing out on a ton of Christmas festivities since I started my second job but I am doing the best I can to make it work.
DECORATIONS
Shay and I had to replace our tree this year due to unfortunate circumstances (two words: rats and mildew) but I'm thankful our new tree came with lights. I have been digging "gold" as of lately so I use a variety of golden hues along with ribbons, pinecones, and golden poinsettia flower picks. It's nothing fancy but it looks nice with the colors we have in our home.

Here's a first- decorating the top of our china cabinet this year! 
And here is our my little table near the kitchen:
Here's the story on the trees (on top of the china cabinets). Last year, I starting buying these small trees during Black Friday at Michael's. They are originally $10-$12 but when it's all said and done, you only pay between $3-$4. They look terrific anywhere- as a filler or by themselves. I also like to pick up random pinecones 😉 
WATCHING ALL THE CHRISTMAS MOVIES
You all know I love my Christmas movies. Recently, I posted a review of a bunch of Christmas movies on Netflix/Amazon Prime (hint: there's only one Prime movie so far LOL) that I watched. Part 2 is coming up as well! Here's what is on part one:
How The Grinch Stole Christmas
White Christmas
Christmas With The Kranks
Christmas Inheritance
Merry Kissmas
Holiday Break Up
George Balanchine's The Nutcracker
Christmas With A View
Holiday Engagement
The Spirit of Christmas

Princess Switch
Christmas Crush
Here's what is coming up!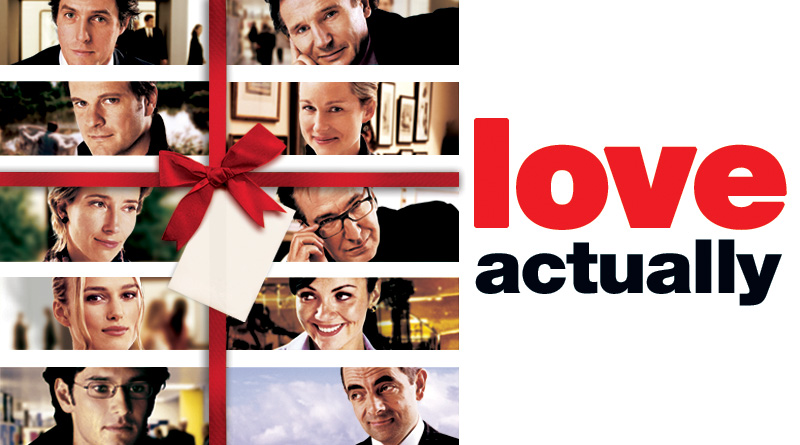 BUYING PRESENTS

I think I am FINALLY getting the hang of this. We do things a little bit differently due to living in separate cities. On Black Friday as we are shopping, I'll let my family know items I'm interested in. If it is clothing, it is helpful for me to try it on so we can avoid the exchange lines later on. I get it's kind of strange to shop for your Christmas gift while you're with the person but when you live out of town, it can be challenging. Between Thanksgiving and Christmas, I will likely forget about what I picked out because I'm so focused on what to give others.
As far as organization goes, I keep a spreadsheet of what I have gifted people in my family:
I also keep lists on my phone as I'm shopping so I remember what I bought at which store.
CHRISTMAS EVE GIFT
This is a long standing tradition. The morning of Christmas Eve Day, it's a race between my brother, grandfather, and I to call and wish the other "Christmas Eve Gift." My grandparents have been participating in this tradition for years. Here's little Wikipedia summary of the hypothesized origin of this tradition. Do you wish others Christmas Eve gift??
DAY AFTER CHRISTMAS SHOPPING
This is a long-standing tradition I have with one of my good friends from Houston. We hit up the mall and Target every December 26 to take advantage of the sales. She likes to redeem gift cards she has received for Christmas gifts and I like to stock up on discounted wrapping paper and boxes for the following year. One thing we also do is visit the Hickory Farms booth inside our mall. My family loves their sausage and cheese sets and will freeze them for road trips. JC Penney also sells these gift sets and will put them on clearance as well.
We also go to Bath and Body Works so I can stock up on my lotions and sprays. I'll purchase a few extra for my family as well.
That's about all I can think of… how do you do all things Christmas?
---
---