Life Lessons for 2 Jobs
Hello loyal readers,
Today is a bit of a reflective piece on what I've learned in managing two jobs since November 2018. Well, technically mid-October 2018 since I had several weeks of orientation as this was a brand new restaurant.
For those of you who previously or currently juggle two or more jobs, I would love to hear your perspectives!
LESSON ONE: 15 MINUTE NAPS ARE GLORIOUS AND ARE LIFE-CHANGING
I have napped with my work uniform on. I have napped sitting up and napped in the car. I have napped here, there, and everywhere! On days where I have maybe 45 minutes in between jobs, I take advantage of these cat naps because they're crucial to my health. Most of the time I will awake feeling energized but if not, my restaurant brews strong iced tea so that helps 🙂
LESSON TWO: STAY HYDRATED AT ALL TIMES
Seems quite obvious but when you are on the restaurant floor for six plus hours, water and Gatorade are your friends. My restaurant is quite physical and my uniform is all black. Plus we do some fun dances (Hokey Pokey and a line dance) so we get nice and sweaty! It is tempting with the fountain drinks being readily available but water and sports drinks are the best for replacing fluids and electrolytes. Coconut water is also satisfying.
LESSON THREE: YOU NEED ONE FULL DAY OFF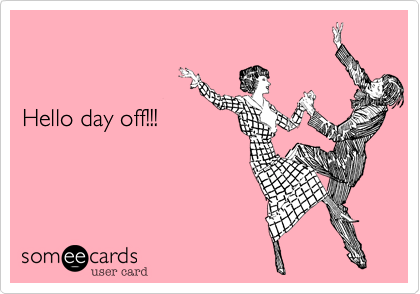 Recently, I changed my availability at my second job because I needed one full day off from both jobs. Sundays are that day for me and I need to recharge my batteries, attend church, teach class, etc., Gotta love implementing a Sabbath 🙂
LESSON FOUR: ONE ARM MAY LOOK DIFFERENT THAN THE OTHER
Thanks to consistent tray carrying, my right shoulder/bicep/tricep looks wayyyyy more toned than my poor left arm. This problem leads to the humbling life lesson number 5:
LESSON FIVE: EXERCISE EVEN IF YOU DON'T WANT TO
I'm trying to exercise a few times per week even though my body would much prefer to sleep in. I find it helps with stiffness especially when I've worked a late night shift. I prefer to get up early in the AM and exercise so I can check it off my to-do list. YouTube is my one-stop shop for exercise videos. Here's a list of my favorite trainers: Coach Kel, Cassey Ho from Blogilates, anyone from PopSugar Fitness, Jessica Smith, Pahla B, and Rebecca Louise. For those who are wondering, the left arm is coming along but is still noticeably weak!
LESSON SIX: DON'T FORGET TO MAKE A REAL MEAL ONCE IN A WHILE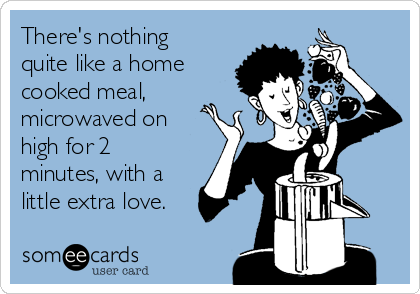 I need to majority improve with this. Thankfully, Shay has been able and willing to grill several times a week. The rest of the time, I have very quick meals like rice and beans, vegetarian chili, and cheese/crackers with nuts and fruit.
LESSON SEVEN: KEEP YOUR SUPPORTIVE PEEPS CLOSE TO YOU
Mostly everyone has been supportive of my decision to take on two jobs. This is very encouraging to me and it fuels me to finish as fast as I can. On days where I can't commit to an activity or event, most people are understanding. It stinks I can't be as present as I want to be but as my mom always says, "You can do anything for a temporary amount of time."
LESSON EIGHT: YOU WILL MEET INCREDIBLE PEOPLE AND DON'T FORGET THEIR NAMES!!!
I've had to work hard at this! There have been several times when customers have come into my restaurant and they have sat in my section before and I didn't realize it! Ugh! I'm actually trying to keep a running list on my phone of names so I can avoid awkwardly asking their name when they return. But for real, I have met some very awesome customers and they all have such neat stories.
LESSON NINE: LAUNDRY AT MIDNIGHT IS TO BE EXPECTED
When I come home late at night, laundry usually starts. Oftentimes, I need my work uniform to be cleaned for the next day. Thank goodness for "quick wash" settings and a washer/dryer that is generally quiet so I can sleep uninterrupted through the night!
LESSON TEN: MAKE TIME FOR THE PEOPLE THAT MATTER
In general, I don't usually work Thursday evenings. On those nights, Shay and I will go out for Mexican food and it's a nice tradition we've started this spring (by the way, I'm a HUGE veggie taco fan! More on that later!) Usually the places we enjoy eating at are relatively quiet with no wait time. Since I'm no longer working Sunday lunch shifts, we try to do something together during the afternoon. Usually it's a Costco run or some type of errand but I don't mind! Of course, my dogs want their attention too so that means walk or trips to the puppy park.
That's all I got for you today. Still working on my photo dump which covers the past three months! I'm still having some uploading issues- keep getting an HTTP error? Anyone know what this is about???
Nontechnologically yours,
---
---